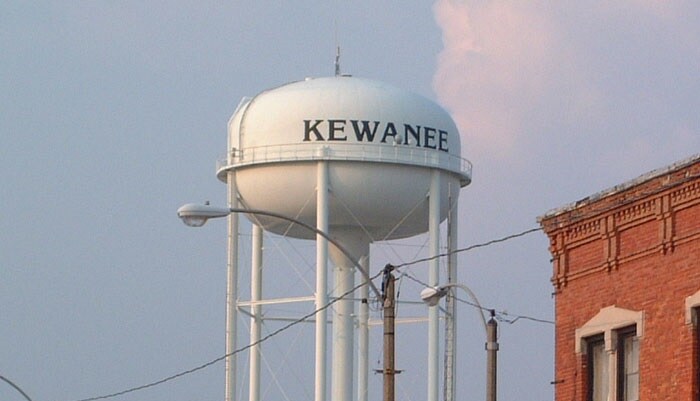 Photo by Netchris.
Kewanee, Illinois is a bustling city that's home to more than 12,500 people. The city itself is located in north-eastern Illinois that offers many family-friendly activities and attractions, parks in particular. Kewanee is an interesting city full of attractions that are sure to help visitors create memories they'll hold onto for a lifetime.
To help you get to know our wonderful city, here are five fast facts about Kewanee, Illinois!
Kewanee is known as the Hog Capital of the World.

The Kewanee Boiler Corporation operated on a global scale for over a century before it closed its doors in 2002.
The Hog Days Festival has been held on Labor Day weekend since 1954.
Kewanee was the setting for an episode of "Touched By An Angel" in its final season.

"Kewanee" means "prairie chicken" in Winnebago.
Francis Park
Francis Park is named after and features the original home of Frederick Francis. The structure was built in 1890 and is made of brick, stone, and wood, and features many modern amenities, like an air cooling system and running water, without the aid of electricity. This historical landmark is open to the public for tours and visitors can camp in the park for a fee.
Ryan's Round Barn is a feature unique to the Johnson-Sauk Trail State Recreation Area. The barn itself was built in 1910 and more than 80 feet tall, making it one of the largest round barns in the United States. Religious groups usually built round barns so there were "no corners in which the devil could hide." Today, tours of the barn are available by contacting the park office.
Pioneer Club
The Pioneer Club opened in 1946 and has welcomed visitors from around the country ever since. The restaurant is widely considered by locals to have the best burgers in the area and Thursday evening taco nights are a hit with customers from far and wide.
Cerno's Bar and Grill features mouthwatering American cuisine as well as one of the most beautiful bars in the country. The service is excellent and the portion sizes are more than enough for an individual. The bar itself was originally built by Pabst Blue Ribbon and has since developed formula for success!
Los Ranchitos
Los Ranchitos offers a unique taste of Mexican cuisine in the Kewanee area. The restaurant is a great stop for birthday parties and has served locals since it officially opened in 2007. Coming up on its 10th anniversary next year, Los Ranchitos is bound to serve the community for years to come.